Dr. Mandeep Atwal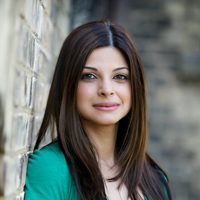 Dr. Mandeep Atwal is a Toronto native. She grew up in North York, and received her undergraduate bachelor's degree in Psychology. She then went on to complete her Doctor of Dental Surgery degree at the University of Toronto.
Since graduating in 2005, she has worked in the downtown Toronto core. She is a member of the Ontario Dental Association and Royal College of Dental Surgeons of Ontario. She is actively involved in taking many continuing education courses to stay abreast of all the latest discoveries and developments in the dental field.
Dr. Atwal offers services in all facets of general dentistry. Her goal is to meet your dental needs as she would her own family. Dr. Atwal is Invisalign certified. In her free hours, she loves to spend time with her family.
---
Dr. Senaa Hassain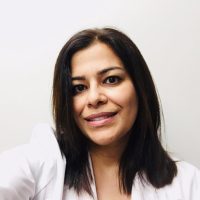 Dr. Senaa Hassain is an international dentist who has over 13 years of professional experience working out of Canada. In 2014, she attended the University of Toronto to obtain her Doctorate of Dental Surgery degree.
Upon graduating, Dr. Hassain moved to Alberta for 2 years to practice her license and gain in-depth of knowledge and experience in the industry. She has recently relocated back to Ontario in order to broaden her skill sets and gain experience in a new market. She joined Sherbourne Dental in April 2017. Currently, she is an active member of the Ontario Dental Association and the Canadian Dental Association.
On a more personal note, Dr. Hassain is a busy mother raising two beautiful kids. She enjoys cooking and exploring new cuisines. Additionally, her hobbies involve attending social gatherings and visiting Canadian landmarks.
---
Dr. Hamid Reza Karimi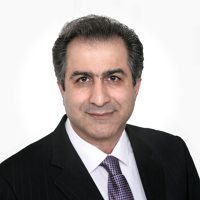 Dr. Karimi got his first dental degree in 1988 from U.M.F "Carol Davila" Bucharest, Romania and got European experience. Dr. Hamid attended a qualifying program in Isfahan University of Medical Sciences (Iran) in 2000 and later, continued to practice dentistry in Iran. He achieved his Canadian Dental Board Certification in 2015 and became a member of Canadian Dental Association, Ontario Dental Association and Royal College of Dental Surgeons of Ontario.
Dr. Karimi was part of the voluntary action as a dentist to ameliorate people from Bam City (Iran), who were affected and suffering of the earthquake in 2003 and his efforts were appreciated and honoured by local authorities and Iranian General Dental Association. Dr. Karimi enjoys all aspects of general dentistry and after 20 years in dentistry, has developed clinical skills in Composite Restorations and Direct Composite Veneer, Endodontics, Oral Surgery and Dental Prosthesis. He believes in providing a great patient experience, and his kind and caring manner creates a warm and comforting environment. In his spare time, he enjoys travelling, adventurous outdoor activities.