Sherbourne Dental Associates has always followed the strict infection control standards set by Public Health. In order to keep us all protected during this pandemic we have updated our office protocols. Some of the new protocols include, but not limited to:
All staff members are screened twice a day with temperature readings
All patients are screened 1 business day prior to their appointment. Temperatures will be taken at the scheduled appointment time.
Appointments have been spaced out and we've reduced the number of patients we see daily. The waiting room has limited seating to allow for physical distancing between patients.
The front and back doors always remain locked and only those that have appointments are to enter the clinic. One parent may accompany a child.
All deliveries and mail are taken right at the door, then promptly disinfected
Appointment Protocol
Prior to every appointment, you will be required to sign the Covid-19 Pandemic Dental Risk Consent Form. Please read through it and let us know if you have any questions prior to your appointment. You do not need to print and sign the document. When you come for your appointment you will sign an electronic version on our iPad. We can email you a signed copy at your request.
Protocol Prior To Your Appointment
Please come right on time for your appointment. If you arrive too early, you may have to wait outside. Remember the doors will remain locked until your appointment time.
Once it's your appointment time we will unlock the doors and you will be required to sanitize your hands right away.
You will be required to keep your mask on at all times except when receiving treatment in the dental chair.
Your temperature will be taken with infrared head thermometer. If your temperature reading is over 38◦C, your appointment will be cancelled as the Ministry of Health considers this as testing positive for Covid-19.
You will then sign the consent form on the iPad and sanitize once more.
Then you can go inside the dental operatory to start your appointment.
Protocol After Your Appointment
Please remain seated until everyone is ready to exit the operatory and make sure your mask is back on. Once ready you will all exit together and then wash your hands with soap and water.
You will then head over to the reception desk to start the check-out process
If payment is required please try to pay with Debit, Visa, MasterCard or Email Transfer. Receipts will be emailed and no paper copies will be given.
Additional Safety Measures for Covid-19
Below is a list of devices we use during dental procedures to maximize patient and staff safety: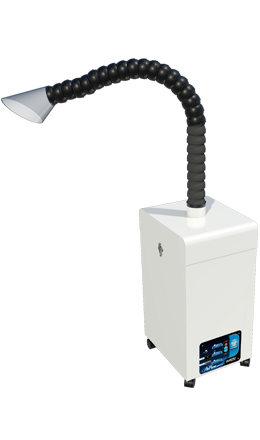 Quatro MedEVAC-A Chairside Air Extraction
This device is used for aerosol generating procedures.
The Medevac is designed to capture aerosols and airborne contaminants with it's 99.9% filter efficiency and medical grade HEPA filtration.
It is used in all dental operatories along with a medical grade air purifier.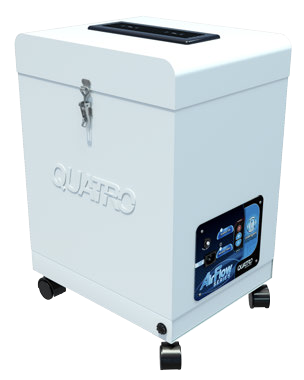 HEPA Air Purifier
The Quatro air purifier is an advanced multi-staged air filtration device with medical grade HEPA filtration.
It is used in all dental operatories combined with the Quatro Medevac aerosol collector.
DryShield
The Dryshield maximizes patient comfort by acting as a:
Cheek Retractor
Airway Protector
Tongue Shield
Bite Block
Rapid Suction Device
It is used for most aerosol generating procedures such as fillings. Patients can't stop raving about it!