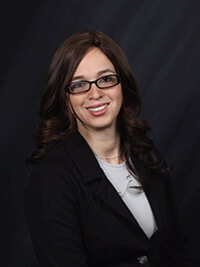 Cindy Rotman, B.Sc., DD - Denture Specialist
Cindy Rotman, B.Sc., DD - Denture Specialist Cindy graduated from the University of Toronto with a Bachelors of Science in 1999 and subsequently from the George Brown College Denturist program with Honours in 2003. She became licensed as a Denture Specialist by the College of Denturists of Ontario in 2004 and has been fitting and crafting quality denture prosthesis ever since.
Cindy has been a valued part of the Sherbourne Dental Associates team since obtaining her license. She prides herself in ensuring that her patients are satisfied with her work and that their smile looks its absolute best when they leave the office. In addition to her work at the clinic, Cindy is also the program Co-ordinator and an instructor in the Denturist program at Trillium College, training future denturists the skills of the trade.
---
ADMIN TEAM
---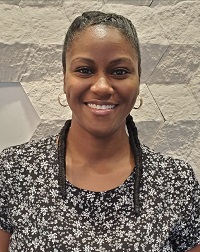 Tenesha – Manager
Tenesha graduated as a dental assistant in 2012 with honors and has been part of the Sherbourne Dental Associates team since. With her accumulated knowledge of the dental field, she takes pride in being able to answer all questions and teach patients about their oral health. Over the years she has also become an expert at figuring out tricky Insurance plans. In her free time Tenesha likes to travel, read, and spend time with family and friends.
---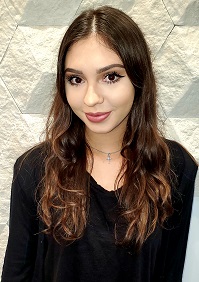 Stephanie – Receptionist
Stephanie graduated from George brown college with a dental administration certificate. Soon after wanting to go back to school to become a dental hygienist she learned that she enjoys working at the front and working closely with clients to help them achieve their goals. In her spare time, Stephanie loves being around her family, friends, and 3 cats. Her major plan for the future is to travel around the world.
---
DENTAL TEAM
---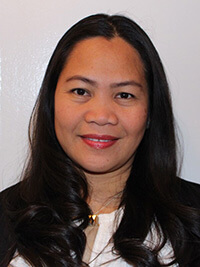 Flory – Level II Dental Assistant
Flory was born and raised in the Philippines. She came to Canada in 2007 as a live-in care giver. Once she got her Permanent Resident Card, she went to Everest College for Dental Office & Chair side Assistant course. She graduated in 2010 and found a job in the dental field the same year. 3 months after graduation, while working, Flory went back to school to upgrade her dental field knowledge and enrolled in Dental Assisting level II. She graduated from this course in 2013.
In her spare time, Flory enjoys cooking and watching movies with her family.
---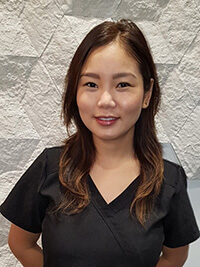 Tenzig – Dental Hygienist
Tenzing has always had an interest in the health and wellness field. She began practicing dental hygiene in 2011 and has enjoyed the many aspects of the profession ever since. She enjoys informing clients, providing health-teaching, and motivating clients to partake in their oral health care. She believes that developing a solid rapport with clients will allow them to achieve optimum oral health and that good oral health boosts one's self-confidence and self-esteem.
Tenzing enjoys learning, keeping current with her practice, and expanding her knowledge base as much as possible. She can be seen attending educational seminars and reading professional journals during her spare time. Tenzing finds it rewarding to see positive results and improvement in a client's oral and overall health. Tenzing feels at home at Sherbourne Dental Associate. She enjoys working with such a supportive team, a friendly atmosphere and a common goal that centre around care and clients' health.
---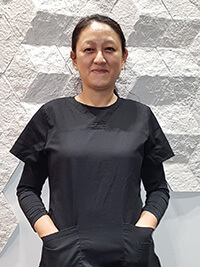 Tsering – Dental Hygienist
Tsering has worked in the dental field since 2006. Graduating from dental hygiene school in 2012, Tsering has taken pride in educating and providing the best care she can for her patients. In her free time, she loves to volunteer, travel and spend time with her family. Tsering is also fluent in Tibetan and Hindi.
---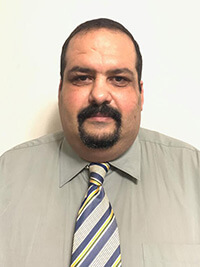 Joseph Hanna – Dental Hygienist
Joseph Hanna is a Registered Dental Hygienist. He studied Dental Hygiene and graduated from Oxford College of Arts, Business, and Technology in 2015. He also studied Dentistry and graduated from the University of Alexandria in Egypt in 1996.
Joseph Hanna strives to become a licensed dentist in Canada and pursues ongoing learning in this field.
In his spare time he enjoys: spending time with family, fishing, table tennis, chess, swimming, repairing mechanics and technology.